Princess Diana was the original monarch who ruled the art of royal dressing, long before Kate Middleton and her cool fashion brands came along. After all, she seamlessly embraced Royal etiquette, all the while setting her own fashion rules, like not wearing gloves on official visits, starting this trainer trend and single-handedly making this Dior handbag one of the most coveted in the world.
The Wedding Dress, 1981
Ask any millennial woman to name an iconic wedding dress from the last century and we're 90% sure they'll name Diana's fairytale showstopper from her 1981 royal wedding (the others will toot Kate Middleton, who was a bride precisely 30 years later). Complete with a 25ft train, no less, the gown was designed by David and Elizabeth Emmanuel along with the bride herself. It's the epitome of everything little girls dream of in a princess wedding dress.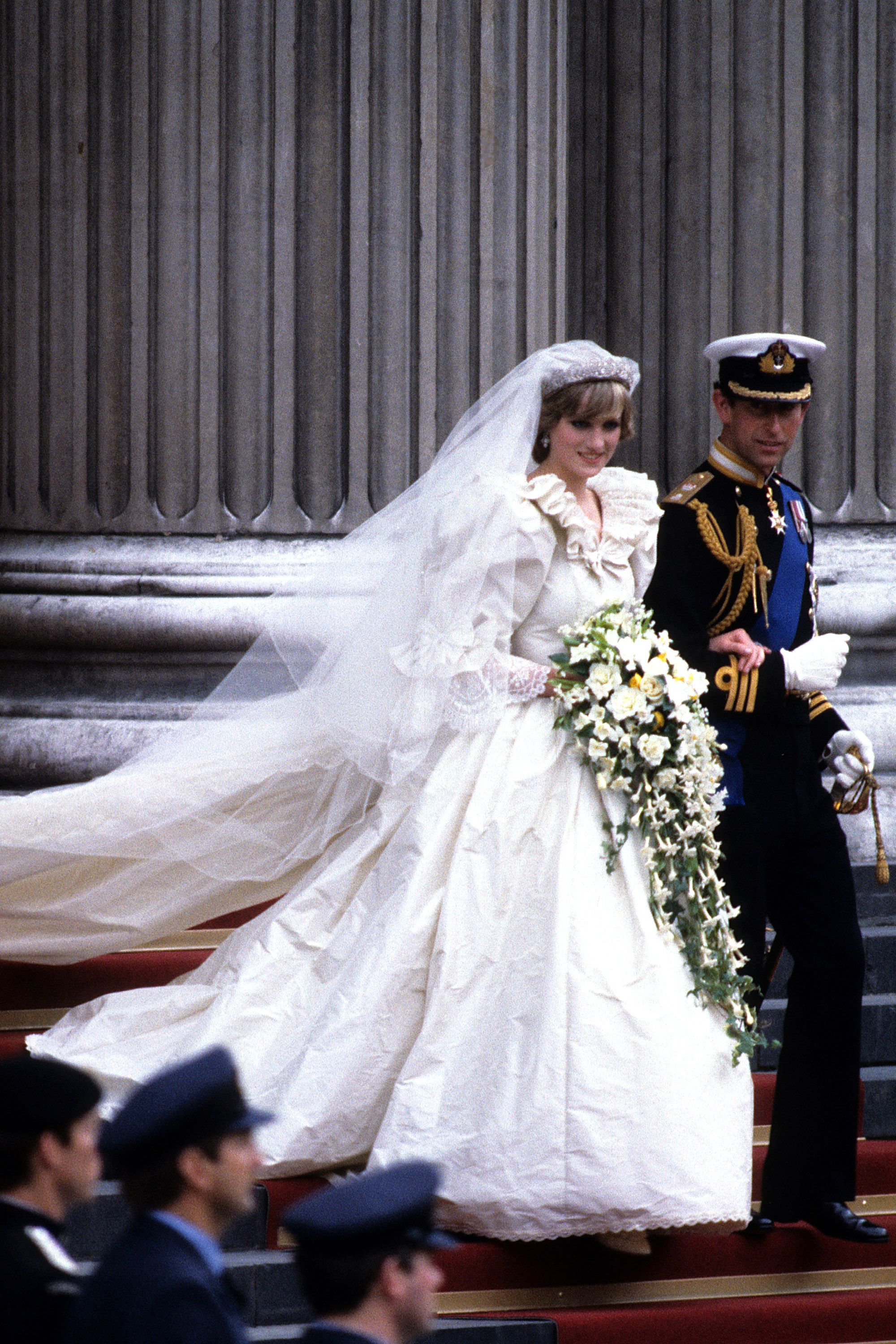 Pregnant with Prince William, 1981
Diana's maternity style was the perfect balance of practical and chic; think oversized, slighlty slouchy dresses paired with a stylish pair of pumps. You recognise this green and white polka dot number for a reason – that iconic photo of Diana and Charles with a newborn William on the steps of St Mary's? It's the very same dress Diana wore then.
On the Royal tour of Australia, 1983
This outfit is classic '80s Diana; smart hat, statement red, oversized lapels and a polka dot dress to boot. Here she's pictured on her tour of Australia in 1983.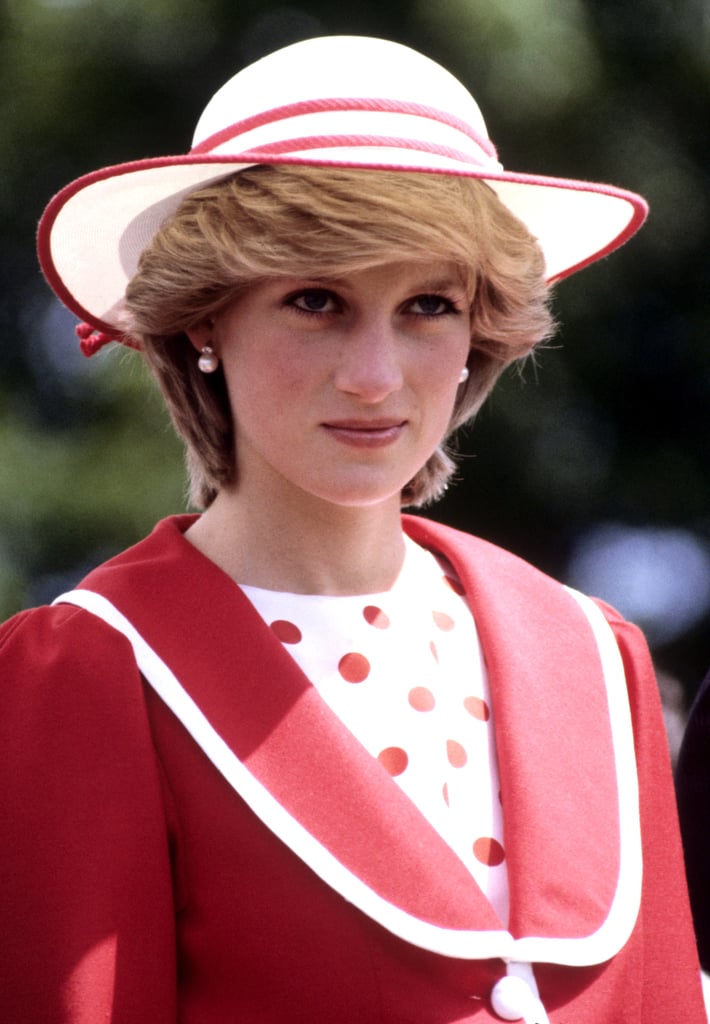 Royal Tour of Australia, 1983
As part of that same Royal tour in 1983, Princess Diana taught everyone how the (currently revived) off-shoulder trend should be done. Here she is arriving at a reception at the Melbourne Hilton Hotel in a sparkling white floor length gown and suitably sparkling earrings to match.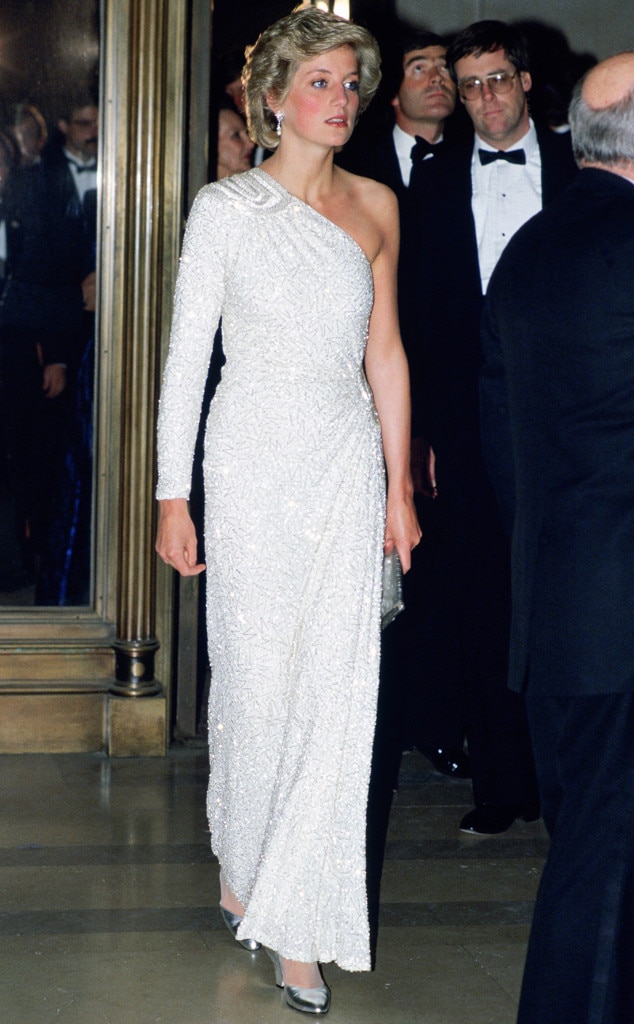 Dancing with John Travolta in 1985
Another iconic moment during which Princess Diana captured the hearts of the world; showing off her fun side by dancing with a young John Travolta at a White House dinner held by President Reagan. The gown, an off shoulder number by Victor Edelstein, was sold at auction for £240,000 after her death.
At an Itamaraty Palace banquet in Brazil, 1991
It's one of the ten iconic Diana dresses that went up for auction in 2013.
Source: www.marieclaire.co.uk